Free Stuff
Here you can find some free resources created by me. Feel free to share this with friends.
Training Tracker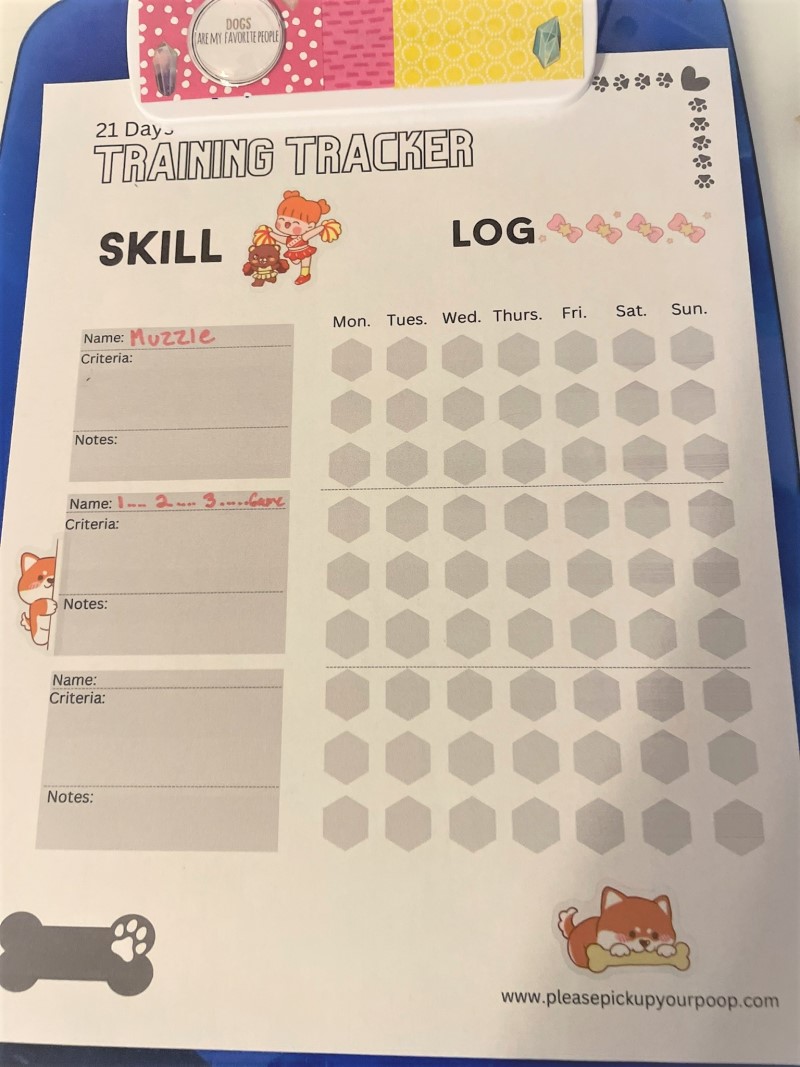 This is a downloadable PDF that you can use to track your training goals. If you want to perfect a particular cue or skill, this is a great resource for you. You can write down the skill you are trying to work on, the criteria you are aiming for and some notes to the left side. On the right you can keep track of if you worked on the skill. There are 21 markers you can use to keep track.
Download the Training Tracker by clicking here.
Enrichment Cards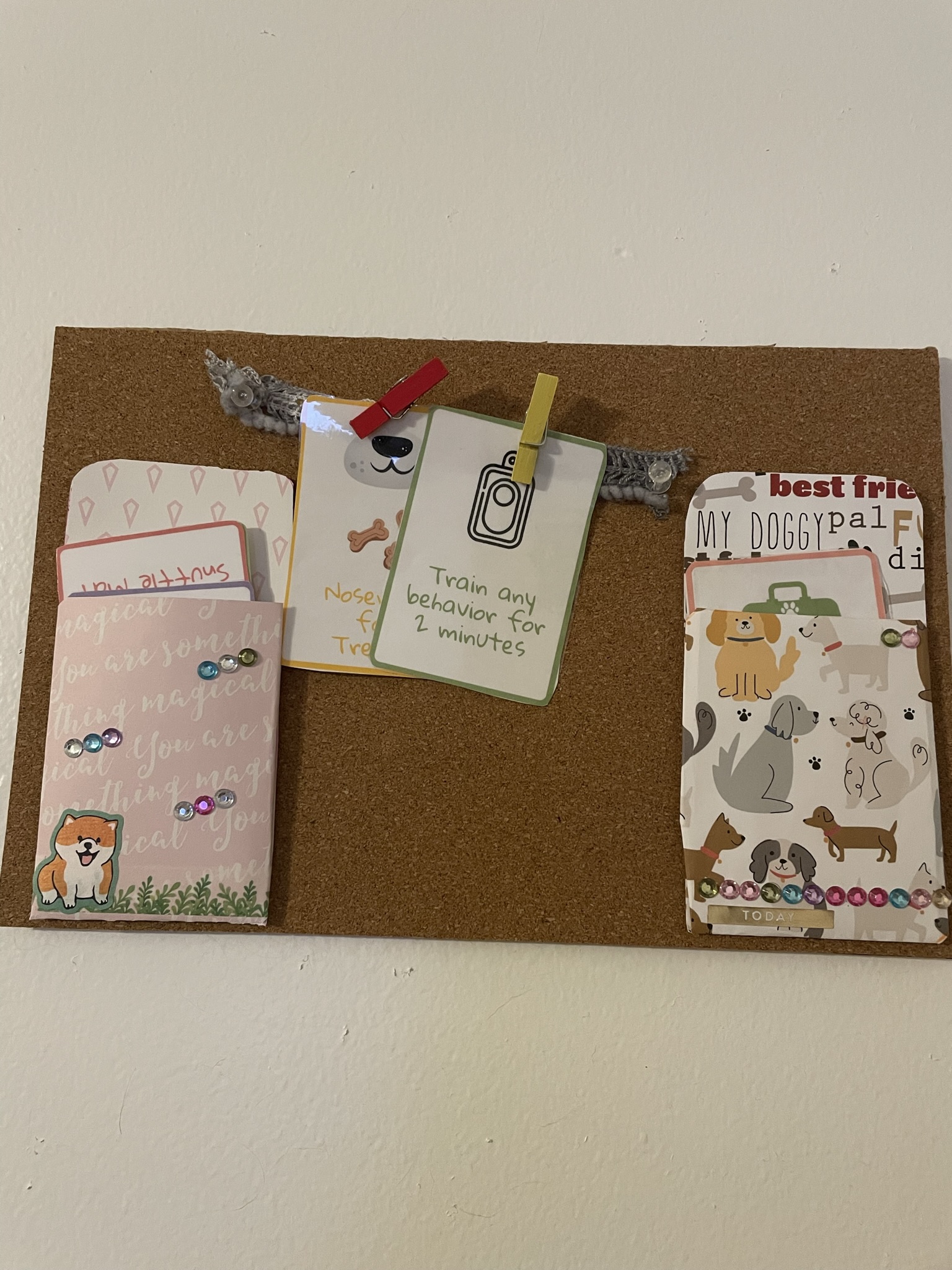 Need help planning your enrichment? Use an enrichment card deck! Draw a few cards each day to keep things interesting for your dog. The PDF includes some cards that are pre-filled with ideas, but it also has a blank sheet for you to make/design your own.